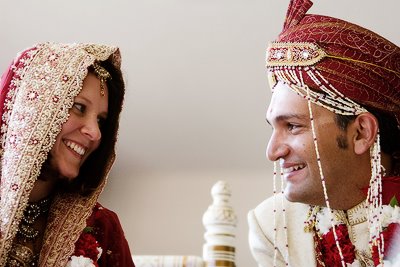 Recently there was an engagement party of two friends. I knew one of them well, but the other not so much. They both are from my college and I have seen the two of them together quite often but I had no idea something like this was going on between them. The dude seemed like a player to me quite honestly, and the girl very small town.
I didn't even really know about it till I saw pictures of it in my Facebook update a few minutes ago. They make such a beautiful couple and I wish them both the world's happiness. But at the same time, my heart had sunk a little. It had been one of my dreams growing up to either have a friend who has been with me from my junior years up to university level, or to fall in love with someone at my university and get married to her. Yes, this was all before the fact of my sexuality fully dawned on me and a few of my dreams broke into a million pieces. If somebody asked me of the two which I wanted more badly, I would have said the one involving falling in love.
I do not believe in fairy tales but I would like to have one for myself, and something like this would have been just what the doctor ordered. A cause of real celebration! I know as a matter of fact that my parents would have never argued if I liked someone from my university. Mother has asked me repeatedly if I am interested in Gracie, but I have turned her down every time. No use of promising something that would never happen!
Gay men are known to be excellent wedding planners, and believe it or not I had jot down every single detail of what I wanted and how I wanted it. Generally in Pakistan, grooms are not much involved in the wedding procession. All that is expected of them to be be ready at the time of wedding, the rest is entirely left up to his family. But I didn't expect that to happen. I wanted to get involved, to make arrangements, to pick out the dresses (I would have asked every married lady to wear a
Saree
) and whatever else I could manage. I literally would have been a
Groomzilla
if such a thing exists, or I would have been the first of its kind. You marry only once in your life (
Hopefully
), so everything should go as you want it to be.
But then I turned sixteen and everything dawned on me, as time passed I realized that this is one of just those things I'll never have for myself. I still love weddings though. Anybody's wedding and I'd be the first one there to do whatever you want and later to congratulate the lucky couple. However every time something like this happens my knees feel a little weak and my heart gets crushed a little. But I'll heal. I
always
heal!
I never expect myself to get desensitized off this bittersweet pain, it's just one of those things you know. I realize that this post is a complete pity fest but sometimes the heart needs to vent and this was the only place I could think of going to.